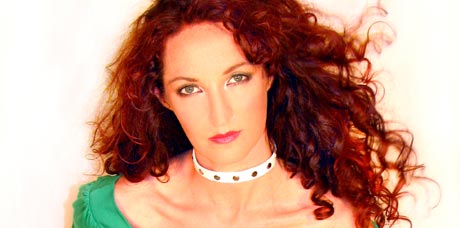 Katie has always had a keen interest in song writing. Through writing her own material, she has learnt the craft of recording vocals and become an accomplished session singer for various producers and recording studios throughout the UK and abroad.
She has worked for Andy McCluskey (OMD lead singer) who used Katie's talents to put together material that he was working on for Atomic Kitten.
Katie has also been involved with projects for Gary Barlow's "True North Productions", working with Eliot Kennedy who has numerous credits including "The Spice Girls" and "Bryan Adams".
She has also had a lot of experience doing session work for radio jingles, including work for many BBC radio stations.
Katie has also enjoyed success as a writer with two tracks that she co wrote and performed with the group "Northern Heightz". Their first single entered the UK Top 40 charts and this led to performances throughout the UK and abroad. Tracks from Northern Heightz have appeared on many compilation albums including: "Club Fever", "Big Tunes", "Floorfillers", "Now Dance", "Ministry of Sound"…..to name just a few!
Katie's vocals have appeared on many other tracks and she is always working on new projects. Her style is diverse, from pop, dance, r n'b through to rock.
Downloads
Gallery